Description
A self-awareness diagnostic based on the Perceptus Perception Model.
Understand how perceptions are formed and used by your brain
Understand how your perceptions are different from your personality
Find out the Dominant Perception Filter you prefer using in new situations
Understand your emotional bond with time
Understand how you see the world differently to those around you
Understand how proficient you are at using all your available Perception Filters when encountering unusual environments
Discover new ways to interact with others allowing better communication and better results.
The diagnostic is completed online (approx 10 minutes) and produces a comprehensive 16 page report containing an individual profile, identifying your perceptual strengths and opportunities for development. The debrief will offer further insights along with action planning, guidance and details of a range of strategies to support you in working with all of your Perception Filters for better results. The report is delivered in a PDF formats and is supported by a series of emails that build a resource of information and guidance for each of your Perception Filters.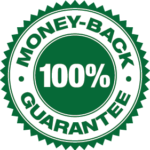 We believe that the best way to find out whether what we do will work for you is to try it out. Which is why we offer a NO QUIBBLE MONEY BACK GUARANTEE on all of our profiles. If you're not 100% happy with what you receive then we'll refund you. It's as simple as that!
PLEASE NOTE: On receipt of your payment we will email you with instructions and a link to allow you to undertake your assessment. This is currently a manual process and may take up to ONE working day to complete.