Better Perceptions… Better Negotiations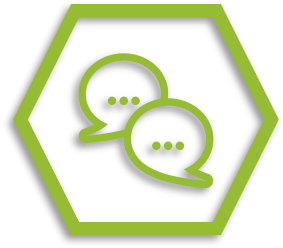 What's It About?
Missing a vital 'clue' can mean failed negotiations. We can give you a unique way of assessing situations and creating better negotiated outcomes.
Who's It For?
This course is intended for skilled negotiators from any background who want a new level of insight into how perception informs decision making. We won't teach you how to negotiate but we will teach you how to better observe and absorb situational clues to give you an advantage.
To attend this course you must have taken the Perception Profile Assessment and have completed the Better Perceptions Better…RESULTS training course.
What You Will Get From This Course
An enhanced knowledge building on the perception basics learned in the Better Perceptions…Better Results course with specific emphasis on situational awareness aimed at improving your negotiation capabilities
A detailed understanding of how perceptual biases can impact effective communication and influence outcomes in your negotiations
The ability to capitalise on your perceptual strengths whilst recognising and responding to those of others in order to arrive at a Best Common Truth© based solution
The ability to achieve agreement on the facts and truth of a situation even when both elements appear to be in conflict
Practical experience of working collaboratively in order to get better team results
A professional perception toolkit to enhance negotiation skills using questions, feedback and reflection.
What's Provided on The Course
Facilitator led, fully interactive training day
Group dashboard – An attendee group dashboard will be used during the course. This provides a team comparison example
Delegate Workbook.
What's Available Afterwards
Email and telephone support for 90 days after the course
Negotiation Perception Toolkit – Specific reflective tools aimed at helping a delegate to embed their new knowledge and skills as part of their day-to-day work
Delegates may wish to consider attending the Better Perceptions…Better Leadership course.
Duration & Price
One day – 0900-1700 hrs (allowing 45 minutes for lunch and 2 x 15 minute breaks)
The price of £1,999.00 +VAT and additional trainer business travel expenses for this course assumes that there will be a MAXIMUM of 10 delegates on the course at your site. If you have more delegates please contact us on trainingenquiries@perceptionprofiling.com to discuss numbers and pricing.
We can bespoke this standard course to include examples from your workplace. Please contact us on bespoketraining@perceptionprofiling.com for more information
To contact us to check availability and book this course email us on coursebookings@perceptionprofiling.com