Better Perceptions… Better Sales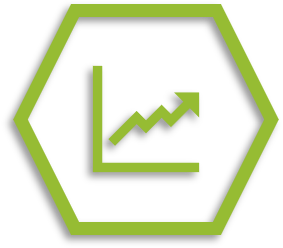 What's It About?
Take an experienced salesperson, give them fresh insight and skills around perception. Stand back and watch them up their game in both quality and volume of closed deals.
Who's It For?
This course is intended for professional salespeople and sales teams who wish to harness the power of perception to improve their sales capabilities. It is assumed that delegates will already have a background in sales (face-to-face or telesales).
To attend this course you must have taken the Perception Profile Assessment and have completed the Better Perceptions Better…RESULTS training course.
What You Will Get From This Course
An enhanced knowledge building on the perception basics learned in the Better Perceptions…Better Results course with specific sales related tools, techniques and skills
A structured method for reviewing interactions with prospects and clients ensuring you don't miss out on vital cues and information to help close a sale
An invaluable insight into how unseen perception based blockers can stall the sales process and how to manage them out or minimise their impact on the sales process
The ability to optimise your approach when on the telephone or face-to-face and in providing written information to prospects
An exciting overview of how the perceptual strengths of individuals can be used to get better team results
An advanced toolkit to enable better understanding of why a sale was won or lost and what can be done better next time.
What's Provided on The Course
Facilitator led, fully interactive training day
Scenarios and example situations for delegates to practice their skills with each other
Delegate Workbook.
What's Available Afterwards
Email and telephone support for 90 days after the course
Sales Perception Toolkit – Specific reflective tools aimed at helping a salesperson to embed their new knowledge and skills as part of their day-to-day work
Sales Managers may wish to consider attending the Better Perceptions…Better Leadership course.
Duration & Price
One day – 0900-1700 hrs (allowing 45 minutes for lunch and 2 x 15 minute breaks)
The price of £1,999.00 +VAT and additional trainer business travel expenses for this course assumes that there will be a MAXIMUM of 10 delegates on the course at your site. If you have more delegates please contact us on trainingenquiries@perceptionprofiling.com to discuss numbers and pricing.
We can bespoke this standard course to include examples from your workplace. Please contact us on bespoketraining@perceptionprofiling.com for more information
To contact us to check availability and book this course email us on coursebookings@perceptionprofiling.com