Practitioner Enquiries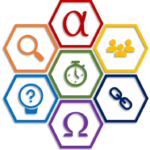 If you have attended one or more of our training courses and enjoyed using Perception Profiling within your team, you may be interested in becoming a Perception Profile Practitioner.
We will shortly be offering a five day training course for those looking to gain a deeper understanding of Perception Profiling. Whether you are an HR, Learning & Development professional, or other training provider, becoming a Perception Profiling Practitioner will help you help teams find their own 'Best Common Truth'.
We welcome enquiries from practitioners of DISC, Belbin, Myers Briggs, Insights and other personality based systems as we believe that perception and personality are complementary and combining them adds even more value.
For further information please use the button below: