Better Perceptions… Less Bias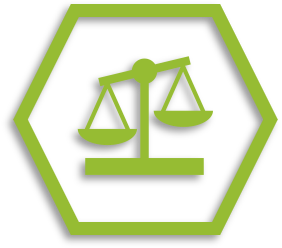 What's It About?
It is hard to avoid the topic of unconscious bias in a world where diversity is paramount. Using the seven Perception Filters we can help your team transform their thinking.
Who's It For?
This course is for anyone wanting to use their knowledge of perception to disrupt bias in the workplace. We want to move the conversation forward from 'unconscious bias' to 'conscious inclusion' and challenge delegates to take a more active role in disrupting bias.
To attend this course you must have taken the Perception Profile Assessment and have completed the Better Perceptions Better…RESULTS training course.
What You Will Get From This Course
An enhanced knowledge building on the basics learned in the Better Perceptions…Better Results course focused on challenging bias and promoting inclusion
A better and more memorable experience of 'unconscious bias' training which will enable heightened self-awareness and continuing engagement
An exciting new approach to diversity and understanding what a diverse team REALLY looks like
A vocabulary to enable more effective communication around unconscious bias and conscious inclusion
The ability to overcome bias together with others using perception theory to arrive at a shared Best Common Truth©
A professional perception and bias toolkit to enable genuine reflection and practical challenges to internalised bias.
What's Provided on The Course
Facilitator led, fully interactive training day
Group dashboard – An attendee group dashboard will be used during the course. This provides a team comparison example
Delegate Workbook.
What's Available Afterwards
Email and telephone support for 90 days after the course
Bias and Perception Toolkit – Specific reflective tools aimed at helping a delegate to embed their new knowledge and skills as part of their day-to-day work
Delegates may wish to consider attending the Better Perceptions…Better Leadership course.
Duration & Price
One day – 0900-1700 hrs (allowing 45 minutes for lunch and 2 x 15 minute breaks)
The price of £1,999.00 +VAT and additional trainer business travel expenses for this course assumes that there will be a MAXIMUM of 10 delegates on the course at your site. If you have more delegates please contact us on trainingenquiries@perceptionprofiling.com to discuss numbers and pricing.
We can bespoke this standard course to include examples from your workplace. Please contact us on bespoketraining@perceptionprofiling.com for more information
To contact us to check availability and book this course email us on coursebookings@perceptionprofiling.com