Better Perceptions… Better Results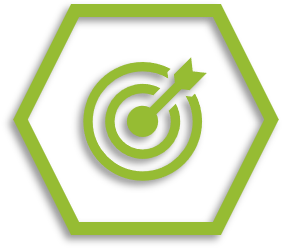 What's It About?
The essential one day course introducing the neuroscience of perception and the key concept of Perception Filters.
Who's It For?
This course is intended for individuals and teams who want to harness the power of perception to improve their performance and outcomes. No prior knowledge of perception theory is necessary, however, all delegates must complete their online perceptual assessment and have read through their Perception Profile prior to attending.
Perception Profiles are available and priced separately to any training courses we deliver. If you want to know more about how to undertake our Perception profiling Assessment please CLICK HERE
This course is the essential prerequisite for those wishing to attend the domain specific courses on perception and sales, unconscious bias, negotiation, customer service and/or leadership.
What You Will Get From This Course
A working knowledge of the powerful process of perception
A detailed understanding of your own perception filters and how these can be used to enhance your cognitive, interpersonal and professional skills
A new found confidence in your ability to challenge your own and other people's limiting assumptions and perceptions
A vocabulary to enable more effective communication around perception and bias
Experience of how understanding your perceptions can improve your ability to read ANY situation
The ability to process situations together with others using perception theory to arrive at a shared Best Common Truth©
A 'Foundation Perception Toolkit' to help build better relationships using questions, feedback and reflection.
What's Provided on The Course
Facilitator led, fully interactive training day
Group dashboard – An attendee group dashboard will be used during the course. This provides a team comparison example
Delegate Workbook.
What's Available Afterwards
1:1 Debrief Sessions – Optional individual debriefs will be offered AFTER the course within a given time-frame to allow for specific individual questions not addressed on the course
Foundation Perception Toolkit – A range of resources available only to course delegates, designed to maximise the skills learnt during the course
You may wish to consider attending one of our domain specific courses:
Duration & Price
One day – 0900-1700 hrs (allowing 45 minutes for lunch and 2 x 15 minute breaks)
The price of £1,999.00 +VAT and additional trainer business travel expenses for this course assumes that there will be a MAXIMUM of 10 delegates on the course at your site. If you have more delegates please contact us on trainingenquiries@perceptionprofiling.com to discuss numbers and pricing.
We can bespoke this standard course to include examples from your workplace. Please contact us on bespoketraining@perceptionprofiling.com for more information
To contact us to check availability and book this course email us on coursebookings@perceptionprofiling.com