Steve Houghton-Burnett
(Principal Consultant - Professional & Client Services)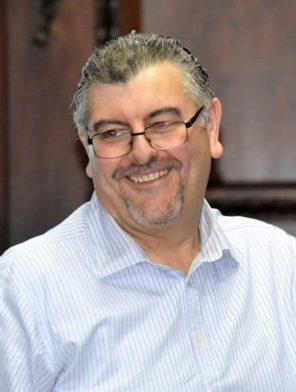 Steve is our founder. His research forms the core of the Perception Profiling Assessment and services we have available today. He first became interested in the topic of perception nearly eleven years ago. He started researching the topic properly in 2011. Steve has an extensive background driving major change in business. He loves to work with 'small businesses with the passion to change the world and with big businesses who want to learn to be more like them'. In a previous life, he built and sold one of the first internet providers in the UK. Back then people were questioning whether this "new Internet thing" would even take off.
As a professional speaker and Fellow of the Professional Speaking Association, Steve loves being centre stage and has delivered keynote talks at some of the world's best speaking venues from the Eiffel Tower to Las Vegas and many more!
When he isn't discussing what would really happen in a zombie apocalypse, Steve loves throwing parties and exploring the Yorkshire Dales around his home with his two dogs. He is passionate about music, especially traditional jazz. He cooks the most amazing green curry, he never intends for it to end up green but it somehow always does! Steve endeavours to live a grateful life and is in the process of compiling the world's largest study into gratitude. He is well on the way to gathering a million 'gratitudes' from people around the world and believes that gratitude provides the key to a successful and fulfilling life.